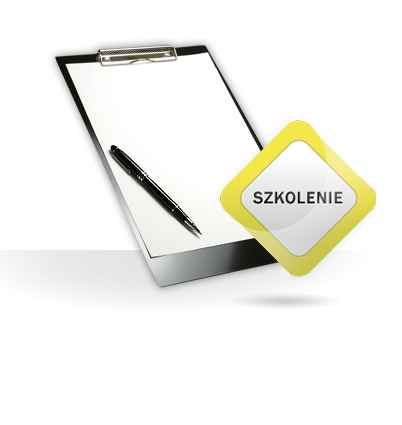 Kod produktu: unt
szkolenie
Advanced negotiation training
The art of negotiation is combined with the skill of solving conflicts, and what follows it with achieving our own goals considering in the same time the goals of our partner. During our training I will show you how to manage your own emotions and emotions of your partner in a negotiation situation, with what kind of NLP methods build the trust and how to prepare a constructive way of negotiation process. You will practice some NLP techniques just to have an influence on yours partners' decisions. I will also show you how to guide an efficient conversation and how to classify the customers to persuade them to your ideas.
Live Training
to nie Webinar
To przede wszystkim Umiejętności,
a nie jedynie Wiedza
więcej »
SZKOLENIE OTWARTE
Obecnie szkolenie jest niedostępne
w formie otwartej (dla osoby),
jeśli jesteś zainteresowany tym
szkoleniem wpisz swoje dane.
SZKOLENIE ZAMKNIĘTE
(Dla grupy)
Stacjonarne lub
Live Training »
(szkolenie online)
Liczba osób
stacjonarne: 15 / 15
online: 12 / 12
Miejsce: online, dowolne
9 970 PLN netto

METHODS
The training will be taken with very active involvement of the participants, using such methods as: discussion, work in groups, works in pairs, tests, role playing, mini-lecture. All the issues and techniques will be then practiced to allow all the participants a real experience and make the theory became skills.

Every exercise will be discussed and allows to the people an auto evaluation of the skills.
PARTICIPANTS
Will realize their own knowledge already possessed about the negotiation process.
Will gain a skill of building efficient vernal and non-verbal statements using NLP techniques.
Will get a knowledge that will allow them to: determinate BATNA, distinguish positions from interests.
Will know some techniques of influence, that will help them to convince their partners to their own points of view.
Will learn how to distinguish and use negotiation and manipulation techniques.
Will understand how to recognize Meta-Program of the partner of negotiation according to the NLP typology, which will allow them to communicate more effectively and to convince to their own ideas.
Will learn to recognize and to use different negotiation strategies and tactics cording to the NLP principles.
Will know few ways of breaking deadlocks in negotiation.
Will learn efficient techniques to fend off the most common objection from the other side of the table.
Let's know each other – your strengths – presentation of the most powerful cards.
Starting position – how to create the right attitude toward the negotiation process – control of the negative emotions.
I. INTRODUCTION TO THE NEGOTIATION ARGUMENT
What are and what are not the negotiation?
Features of the efficient negotiator.
What is the subject of the negotiation?
II. NEGOTIATION GAME
– climate and emotions in the negotiation process
Influence of the emotions on the negotiation and its results.
How to change the negotiation climate?
Ways of reaction on an emotional behavior of the partners.
What makes easier/more difficult negotiation process?
Who is who – with whom we really negotiate – negotiation in teams.
III. ANALYZE YOUR NEGOTIATION STYLE
Selection of negotiators because of their features or negotiation style.
Styles in negotiations – submissive, dominating and cooperating attitude.
Roles in negotiation team
IV. GOLDEN RULES OF NEGOTIATION
Separate people from the problem.
Focus on business.
Develop possibilities profitable for both parties.
Use impartial criteria./li>
V. NEGOTIATION IS A GAME
Discussion about negotiation phases .
Strategy selection.
Why do we need BATNA.
How to determinate our minimal demands.
Bidding, retreating, demanding – how to do it in a profitable way?
Goals and needs of the other party – how to recognize problems and motivation of the partners.
VI. TRAINING OF ASKING QUESTIONS
– NLP area
VII. THE ART OF ARGUMENTATION
Training of asking efficient questions.
Role of the paraphrase.
Techniques of getting information.
VIII. PROXEMICS OR HOW TO CHOOSE THE BEST PLACE FOR NEGOTIATION
How to manage the space effectively.
IX. SIGHT, GESTURES, ATTITUDE
– how to use body language to enchant the partner
Interpretation of non-verbal signals.
Symptoms of lies.
X. INTERESTS VS POSITIONS
– negotiation game
XI. DIFFICULT SITUATION IN NEGOTIATIONS
Objections and doubts – dealing with hard questions.
Exchanging concessions and achieving solutions profitable for both parties.
Price defense techniques.
XII. ETHIC IN NEGOTIATIONS
Application of ethical principles to negotiation process.
Selection of the negotiation ethical or non-ethical tactic and its consequence.
Intentions and motives of using the tactic of lies.
Dealing with the cheat.
XIII. NEGOTIATION TACTICS AND MANIPULATION – PART I
Dealing with typical negotiation tactics.
How to negotiate with stronger partners?
What are the differences between techniques, tactics and tricks in negotiation.
Examples of negotiation tactics (fair, foul and something in between).
XIV. NEGOTIATION TACTICS AND MANIPULATION – PART II
Exposing games.
How to use tactics and avoid mistakes in using them.
Haw to defend the position against the foul tactics.